Deep breath.  We had our final Home Study appointment this afternoon.  There are still a couple things for us to complete, like our medical exams, but besides that, we are finished with that process.  It feels strange to be done with this part of the process after months of anticipation, LOTS of paperwork and a pretty penny.   The idea of adopting and having a baby is becoming more real.  I don't know about you, but that makes me smile.
Oh and to top it off, I got an e-mail today to get a free baby pouch sling.  I cannot pass up free.  Check it out.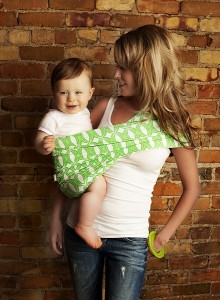 It gets better. We get to celebrate tonight by going out to Chili's, for those of you who don't live in Hawaii and haven't seen the ridiculous prices on their menu, this is huge treat. Even better.  It will be paid for with $25 gift card (thanks, Nana).  And even better.  Free chips and queso coupon.
Just to make sure we are all on the same page, we realize Chili's is definitely not fine dining or a place we would normally "celebrate" something special.  However, the chance to go out to eat here is so rare (because of the ridiculous prices), we are excited and will enjoy it.
Thank you for all of your support and prayers.