Archives for May 2010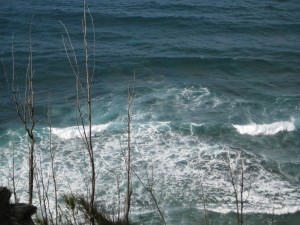 Lately, I've really been trying to reason with God about not being able to get pregnant, coming up with all the reasons of why this is happening or why this happens to people at all.
Maybe it's because God doesn't want us to have kids at all.
Maybe it because something really bad is going to happen to Dan or I that would be unbearable for a chile to endure.
Maybe I have some sort of rare disease.
Maybe we're just not fit to be parents according to God.
I know all these reasons sound silly, but when I see other people getting pregnant with no trouble and having healthy babies, it's hard not to try to make sense of all this.  More recently, I have been having fears about not being able to adopt at all, even though I have never heard of that happening.  I just hate getting my hopes up for something that may never come true.
On Wednesday nights at One Love, we have been going through Genesis.  The last couple weeks we have been learning about Abram (not yet Abraham).  In the beginning of Genesis 15, Abram begins to reason with God about the promised child.  He suggests the child would come from the heir of his house, rather than from him biologically, because he has no offspring.  He doesn't understand how this promise will be fulfilled.  Since he can't see how this promise is going to play out, he begins to come up with his own way of accomplishing God's will or fulfill God's promise.
I love God's response: He tells Abram that he will have a child of his own, then He takes Abram outside and says, "Look now toward heaven, and count the stars if you are able to number them (verse 5)."  God is so gentle.  He takes Abram outside to see the stars, not necessarily to see the stars, but the Maker of the stars.  God lovingly reminds Abram of Who he's reasoning with and Who the promise is from.  Verse 6 says, "He believed in the Lord God." After being reminded of Who is behind this promise, Abram instantly goes from reasoning with God to asking God simple questions – which is okay.
This section of Scripture challenged me.  The Creator and Maker, who spoke the entire Universe into existence, is the One in complete control of my life.  He is faithful and the God of  all details.  He has mine and Dan's best interest at heart, and that is what I want.  Who am I to reason with God?   I think it makes Him sad when I reason with Him, His plan, His promises.  But, just as it was okay for Abram to ask questions, it's okay for me to ask questions.  Where is our child (or children) going to come from?  When will we get to meet them?  How do we walk through this process?
I hope that I will remember this lesson throughout the adoption process…or life, for that matter.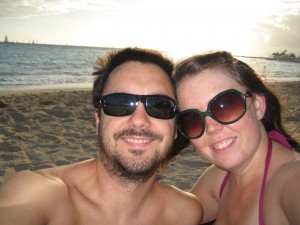 We are officially beginning the adoption process!!!
After over a year of infertility and much prayer, we feel God leading us in the direction of adoption. We would cherish your prayers and are delighted to walk through this season of life with dear friends and a supportive, loving family.
Through this blog, we hope to keep everyone up to date on where we are in the adoption process, share stories of what God is teaching us and hopefully be the home to our "family of 3 blog" soon!!! And don't worry, you will be sure to find a good balance of sarcastic ridiculousness (from Dan) and heartfelt thoughts (from Erin).
So, you might be asking yourself a few questions about where we are so far and what direction we are taking…
Are we doing a Domestic or International adoption?
Domestic. For a number of reasons, but mostly because it's where we feel God leading us for this adoption.
What age are we hoping for?
A newborn. We would like to get our baby as close to birth as possible. However, some states have laws giving the birthmother the right to keep their baby within a certain amount of time after birth, so we may not get our baby until he/she is a couple weeks old. We are totally fine with that.
What kind of child are we hoping for?
Pretty much no preferences. We are trusting God in these details, therefore we have put no restrictions as far as race or gender. The fewer preferences, the higher chance of a quicker placement.
Where are we in the process?
Currently, we are leaning towards an adoption agency/company in California, but still doing some research. This is a huge decision, a lengthy, intimate process and a TON of money, so we want to be confident with who we go through. We are beginning to work on our parent profile, which includes a letter to the birthmom, all sorts of details about us, our family and friends and lots of pictures. This may sound like a fun, cool thing to do, but really it's intimidating because we're basically trying to sell ourselves and that's just weird. We are also working on a budget and praying about what route to take to finance this adoption.
Delight yourself in the Lord, and He shall give you the desires of your heart. Psalm 37:4